How religion helps international students connect 
By Fiona Redmond                                                                                                  
Bryn Mawr College offers a unique melting pot of students from all over the world.
International students come from all over the globe—from Turkey, to Kenya, to Vietnam—to study in America, bringing with them new traditions and perspectives.
Religious life on campus reflects the students' various backgrounds, and each student uses religion in a different way: for personal comfort, to stay connected to home, or to start building communities of their own.
These are the lives of four international Bryn Mawr students, each coming from vastly different parts of the world, and how religion helped them create a new life in America.
Aliya Chaudhry
"Home country?" asks Aliya Chaudhry, Bryn Mawr class of 2018. "I'll just go through the list."
Chaudhry's passport was well used even before she was 10 years old. Born in the U.K., Chaudhry has lived in the Britain, Pakistan, New York City, and Kenya, all before coming to America for college.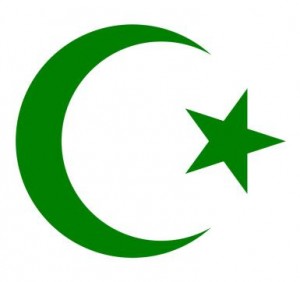 Chaudhry lived in the U.K. for two years, before moving to Pakistan until she was four. Despite this short stay, Pakistan is the only country that Chaudhry has citizenship from, and the country that both of her parent's grew up in. Chaudhry then moved to New York City for five years, before moving to Nairobi, Kenya, where she has lived up until coming to college.
Her father works in Somalia, but Nairobi is what she calls her family's "home base", and where her mother, father, and sister live while Chaudhry's at school.
All this moving around effected how Chaudhry viewed her connection to Islam. "Because I moved around so much I didn't really have much of a culture." She said. "Religion in a lot of ways substituted for that."
And, according to Chaudhry, coming to Bryn Mawr has helped further this connection to her religion. In Kenya, Chaudhry is part of what she calls an "interesting situation"—a strong minority of Muslims and other expats living in a country that has a Christian majority. In fact, Chaudhry felt that religion in general was looked down on at her high school.
However, after coming to Bryn Mawr, Chaudhry has found a community within the Muslim Student Association (MSA), for which she is the club publicist, and other Muslims on campus.
"Recently, I've taken a more active role in my religion." she said.
According to Chaudhry, the MSA focuses more on community building rather than actual prayer. She would like to see discussions of religion and Friday night dinners to increase in the future.
Chaudhry doesn't mind that the MSA members don't actively worship together; she has always felt religion was a more private affair. She and her family used to pray together, and since coming to college Chaudhry still finds it easy to take time from her day-to-day life at Bryn Mawr to worship. She prays in between classes, in her room, and even took a renewed interest in reading the Qur'an.
"Being around more Muslims and having that space to talk about [religion] did make me more invested in religion."
According to Chaudhry, being away from her family made her feel lost at sea, looking for some kind of connection to be grounded in.
"I was feeling alone and I needed something to connect to" she said, recalling how she felt her first few months of living abroad. "It's like, spiritually, needing that connection."
Chaudhry says she feels more comfortable practicing religion at Bryn Mawr, but there is still a cultural unawareness about Islam that permeates the campus,
"And that can be a little awkward." she said sheepishly.
But that doesn't stop her from having a positive and optimistic attitude about the future of the MSA and Muslim community at Bryn Mawr.
"It's a really good community." she said with a smile.
Fiona Benmayor
Fiona Benmayor, a Bryn Mawr senior, talked quickly and concisely. When she wasn't gesticulating with her hands, she would pause a moment for breath, and to take a bite of her sandwich. She's the embodiment of "places to go, people to see," yet still devotes time and passion to the tasks in front of her.
And that passion is clearly transferred to her religious beliefs, and her love for her native country, Turkey.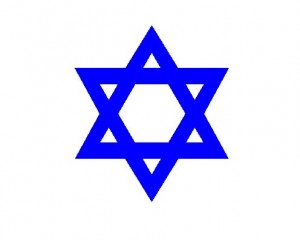 Benmayor grew up in Istanbul, Turkey, before moving to Boston, Massachusetts with her family when she was 15. According to Benmayor, they moved to America for the better education system, mostly for her younger brother, who has learning disabilities.
In Turkey, Benmayor is one in about 17,000 Jewish people who live in a country that has a population of almost 75 million people, according to the World Bank.
"We were such a small community that we all knew one another, and that made us very traditional." said Benmayor, remembering her life in Istanbul.
It was her family's Jewish identity that helped them settle when first coming to America, connecting them to a new community of Jewish people away from home. Although it was difficult to retain the same religiosity that they did in Turkey, the Benmayor's still used their Jewish roots to stay close as a family.