For Ryan Henrici, his mother's illness defined his goals
By Dana Eiselen
For one Conestoga High School senior, his defining educational experience did not happen at school, but closer to home. When Ryan Henrici's mom, Carol, was struck with a mystery illness, he decided to pursue a career in science and medicine.
Ryan Henrici's mother, Carol, was known in her Chester Count town of Chesterbrook as the modern day Wonder Mom. She managed a household of three children, a husband and cat with boundless energy.
"Every day before school she would ask the children if they needed anything pressed," said Lucy Quigley, a family friend. "The house was spotless and she never missed one of the kids' [athletic] games."
In second grade, Ryan came home to find his mother passed out on the couch. The family called 9-1-1. Mrs. Henrici spent the next six months in the hospital, undiagnosed. While playing the waiting game, Ryan's father, Mike, began managing Mrs. Henrici's health care, and Mrs. Henrici's parents moved in to help take care of the family.

'It was really scary…'
Doctor consultations and hospital visits became routine. "At first it was really scary seeing her on a ventilator, but then I saw the doctors and nurses trying to help her, doing everything they could," said Ryan.
The unpredictable course of the disease propelled an interest in medicine for Ryan and his sister. "When she got sick, that's when Meaghan applied to medical school, and I thought maybe this is something I should do." Ryan's older sister, Meaghan, is now a second-year medical student at Drexel University.
Ryan has completed all of the Advanced Placement science and math courses his high school offers. The school helped tailor his needs by creating a multi-variable calculus class; he is also working one-on-one with a teacher to learn the basics of organic chemistry.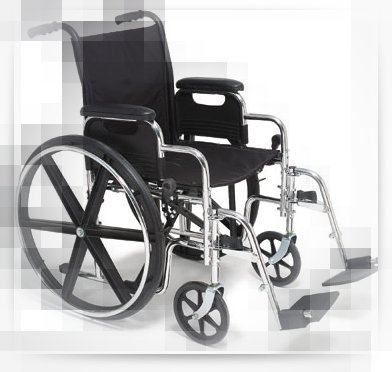 "Together, we work through a college organic chemistry textbook. The course is really by my design. I go at a relaxed pace, but by the end of the year I am planning to perform some experiements in the lab most don't do until college."
It is ten years since Mrs. Henrici first passed out, and Ryan is constantly reminded about the importance of medicine.
"Being put in this whole medicine situation, put on one side of it, across from the doctors, changed my perspective," said Ryan. He thinks it's "all about compassion." "They're healing patients physically, but they're also emotionally healing the family."
Mrs. Henrici lost the ability to walk and speak. She was first diagnosed with Multiple Sclerosis, but was re-diagnosed five years ago with Neuromyelitis optica, a rare syndrome of the central nervous system that affects the optic nerves and spinal cord. The original misdiagnosis was a substantial setback for recieveing effective treatment in the early stages of her disease.
Confined to a wheelchair
She is confined to a wheelchair and has cognitive problems with speech and memory. Ryan admits not being able to communicate easily with his mom is upsetting.
"It's kind of a guessing game for us. She can't express what she wants to say. It's frustrating for her because she's kind of locked in," said Ryan. "It's important for us to try not to get too frustrated as we try to understand her."
On nice days, Ryan said he pulls out his mother's walker and helps her take steps from the front step to the end of the drive way. The walk can be exhausing for both mother and son.
Ryan is the recipient of the Meryl Zuckerman 2010 Research Scholarship and did research this past summer at Lankenau Hospital on neural networking and brain-computer interfaces. He won first place at Pennsylvania's 2010 State Science Olympiad in Chemistry and placed fifth in Ecology. Since last year he has also been doing independent chemistry research on microbial fuel cells, a topic he "just came across" while reading a science journal.
The 2-chamber mmicrobial fuel cell, explained Ryan, harnesses the biological breakdown of sugars and organic compounds by anaerobic bacteria to produce electrical current.
"I became really interested in it and decided to create my own design," said Ryan. "I thought, 'I'll have this knocked out in a month. I wound up spending all year on it."
Ryan had engineering setbacks, and emailed Penn State University Professor Dr. Bruce Logan, an expert on the forefront of microbial fuel cell technology.
"I never expected him to respond. But that Monday I got a lengthy email from him. We started emailing back and forth." Ryan now collaborates with Logan, and is continuing his research.
"The organic chemistry will be useful to help continue the study this year. Then I'll really see where I can take it."
Ryan's blue eyes twinkle as he speaks about his interests.
"I really love math and the research. As I go through college I'll really feel out what I'd like to do," said Ryan.
He hopes that doctors find a cure for his mother's illness, and in the meantime, continues to plan his own future. "My mom's neurologist, who I worked with, does his own research as well as holds a lower number of patients. Maybe I could blend both research and clinical in my career. That would be the best."