It seemed like a good idea to get Korean students in area schools together. Then the fights began.
By Cho Park
The music blares as bodies dance wildly to the beat of the bass. The air is steamy, almost tropical, as sweat drips off people's faces, accompanied by the distinctive odor of alcohol and smoke. Tension rises as groups of young men eye each other from across the room. Then it happens.
It's a cross word, or a wrong look, that gets one boy shoving another for having "messed with his girl". He falls backward into his group of friends. They quickly retaliate by swinging fists and it quickly turns into an all out brawl. Police sirens wail and the cops break in, only to find that most of the young men have vanished, leaving broken glass and streaks of blood in their wake.
It's just another night at a typical Korean student party in Philadelphia..
The culprits are identified as students from Temple and Drexel University, with fingers pointing over exactly why the incident occurred.
"My friend said that he was just giving this girl directions when the Temple guy attacked him… It's probably all the alcohol that was laying around," said Yoo-jun Koh, president of the Korean Student Association (KSA) at Drexel.
This fight isn't the first of its kind. Students recalled that other joint efforts among Korean associations at schools region have often ended in fights.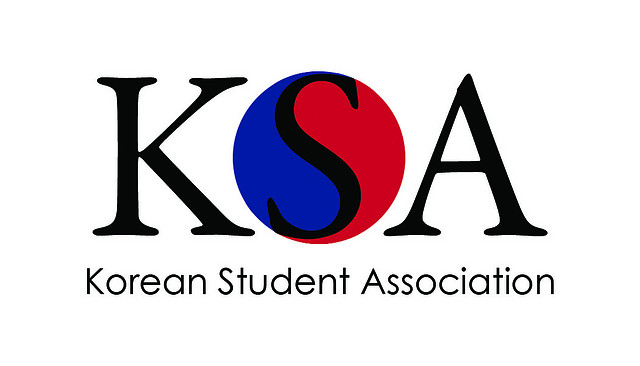 "I think there was maybe two that I remember specifically," said Stephanie Kim, president of the KSA at Haverford and Bryn Mawr. "It depends a lot on the security available and the venue, though, since events held in the city and outside of school seem a lot harder to control."
What is the cause of the tension? Korean students point to class differences between Korean-born-and-raised students who are attending college in the states and American-born Koreans at the schools. The international students tend to view the Korean-Americans as lower class. In turn, the Korean-Americans see the internationals as snobs.
It wasn't an issue until recently because these gatherings among Korean students at different schools are relatively new. It started with Walter Hong, a senior at Villanova University, who decided to reach out to the neighboring schools in his sophomore year.
"Villanova never had a KSA before I came, so when my friends and I founded it, we needed a lot of help," said Hong, a founder of the Villanova KSA. "We decided to ask the schools around us what they did for annual events, and that's how we started a network and decided that this might be a fun idea."
Although there had been events held among Korean groups before, mostly with joint sports games, there had never been one of this scale and magnitude.
"We had some soccer games and non-party related stuff with Drexel before, but I never saw an event before like this," said Andy Lee, former President of Koreans at Penn.
Since then, the University of Pennsylvania, Temple University, Drexel University, Haverford College, Bryn Mawr College, Swarthmore College, and Villanova University have all contributed in some way to having a joint party of some sort. This hasn't been without its troubles, however, as some school's reputations have preceded them.
"I don't know if this is true or not, but whenever Temple and Drexel have met, there have been a lot of crashes. There are a lot of stories about them – they get drunk, they get mad, and they just cause a lot of trouble," said Yoo-jun Koh.
His opinion was mirrored by many. Other KSA board members from different schools also said they were reluctance to have students from Temple University from joining in on these events.
"Maybe I'm being really biased, but I feel like there haven't been any Penn guys involved in the fights, it was mostly Drexel and Temple students… I feel like it has a lot to do with Philly-Korean pride," said Stephanie Kim.
This idea may stem from the common view of gyopos, or second-generation Korean Americans with families who emigrated to America. Many native Koreans believe these immigrant families were unable to make a living in Korea and are lower class.
"Most Temple guys I've met have been one of two extremes: either really gangster or can't speak a word of English," said Solhee Yu, Student Activities Coordinator for the Bryn Mawr-Haverford KSA. "That pretty much shows that they come from ghetto backgrounds or they're FOB (fresh off the boat), and both don't show a really desirable economic status."
Even those who were reluctant to admit discrimination and bias among the schools mentioned that the fact Temple students were from the Philadelphia region may have been a reason for their troubles.
"I mean, I think it's just that Korean guys are really prideful and it's in their nature to fight… Philly people know the area better than we do, and they do seem to fight a lot when they have their own parties," admitted Walter Hong.
How these will effect the get togethers is questionable. Some seemed willing to look past potential dangers and differences.
"I think these problems are ones that can be seen in parties that are not collaborative also. I also think that each school, including their KSA's, have a distinct culture, so each group is somewhat different from each other," said Alina Kim, a senior at the University of Pennsylvania.
Others seemed more reluctant to open the events to everyone.
"We're planning on a Valentine's Day dance, but I don't know if Temple will be invited," laughed Yoo-jun Koh. "We'll have to see how they behave before Valentine's Day comes."
Officials of the Temple KSA declined to comment for this story.