The couple behind Vedge create a new culinary world – with vegetables
By Sasha Rogelberg
Instead of the carved and notoriously dry turkey, mashed potatoes, stuffing, and soggy green beans that don the tables of many American Thanksgiving tables, chef Rich Landau serves heaps of colorful vegetables—nine-to-12 different dishes-worth—at his holiday dinner.  They range from roasted and sweet purple, white, and orange carrots to shaved Brussel sprouts grilled on a sizzling plancha, or flattop griddle, topped with a smoked mustard dressing.  One year he served a centerpiece roasted Italian squash: plump and stuffed with braised red cabbage.
Landau strives to bring vegetables to the foreground of every meal at his own table. He carries over the same philosophy to Vedge, V Street and Wizkid: the three vegetable restaurants he runs in Philadelphia with his wife and pastry chef Kate Jacoby.
At 3 p.m. on a Thursday, Vedge is closed to the public, but it is anything but empty.  Men layered in khaki and gray shirts are mending the beer line in the front of the "house," the part of the restaurant where customers eat and sip drinks at the bar.
In the next room, the house bleeds into the kitchen. There, several line cooks are chopping peppers for a romesco, a Spanish red pepper sauce, coating a stout beer, peanut butter and chocolate cake with crumbled pretzels, and blending and seasoning a root vegetable soup-to-be.
Despite the bustling environment, Landau seems comfortable there.  The line cooks address him as "chef," but he pointed at the different dishes and talks to his staff without pretension.
He found a quiet table, tucked in a small room next to the bar, to sit down in with me.  He said that the tables in the restaurant were new.  Landau marveled at them when Jacoby joined us briefly and reminded Landau of the upcoming appointment they had right after my interview with him.
But Landau and Jacoby did not always have beveled and stained wood tables in a downtown brownstone Philadelphia restaurant.  Landau began his professional cooking career when he opened up a vegetarian lunch counter in a strip mall in suburban Philadelphia.
Landau became a vegetarian when he was a teenager.  He found the slaughtering of meat barbaric and unethical, despite being "a carnivore at heart."
He was self-taught cook, and in the 1990s, there wasn't really much to eat as a vegetarian.  As a lover of bacon cheeseburgers, club sandwiches and chicken nuggets, Landau wasn't pleased with the few vegetarian options he had at the time: "It was all, like, sunflower seeds, wheat germ, and carob powder, whatever that was."
The little lunch counter was not intended to be like other health food restaurants at the time.
"My whole theory was back then that people just wanted good food.  I wasn't really trying to appeal to the vegetarian in people; I was just trying to appeal to their stomachs," said Landau.
The lunch counter became so successful that after expanding to several different locations inside the strip mall, Landau moved his restaurant, called Horizons, downtown to 7th Street just below South Street in 2006.  The restaurant was successful, bu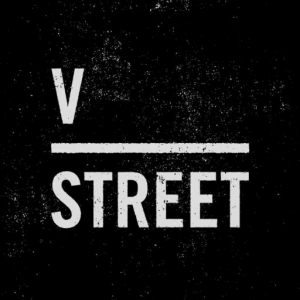 t removed from the mainstream both geographically and culinarily.
"I think the problem was that people at that time still associated us with vegan cuisine. We were the vegan restaurant. 'Go here if you want a vegan meal.  Oh, bring your vegan friends here,'" Landau said. "That's the furthest thing from what we wanted.  We wanted to attract foodies and people who just loved really good food."
In 2011, Landau and Jacoby decided to seriously rebrand.  They were offered a space about a mile from Horizons, the now-location of Vedge at 1221 Locust St.
Vedge was marketed as a vegetable restaurant in order to reach the mainstream, not just the local vegans.  "There's your steakhouse, your seafood house, and this is your vegetable house," he explained.
Vedge soon accomplished Landau and Jacoby's goal of bringing sophisticated vegan food to a greater audience.  Landau was certain that vegans were in the minority of Vedge patrons: "I'd say that 96 percent of the people who eat here aren't vegetarian at all; they're omnivores."
Despite its success, however, Vedge could not be the home to all vegetable dishes.  Landau decided at one point to put Soondubu, a Korean kimchi and tofu stew, on the menu, but it stuck out from the rest of the dishes on the menu, and customers were not as eager to try it.  Landau and Jacoby decided that they needed to open up a new establishment for the spicy, bold, "roll up your sleeves" street food they felt inspired to cook after travelling internationally.  They opened V Street, just off Rittenhouse Square, and their peppery and pungent dishes found a home there.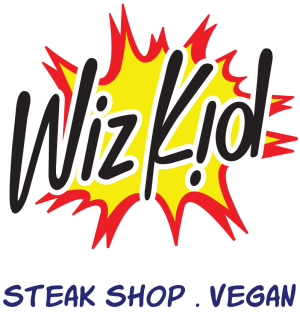 The chefs newest culinary adventure, however, is Wiz Kid, a "fast-casual" dining experience where customers can expect to find vegan-ized version of the foods Landau loved to eat in his pre-vegan days: cheesesteaks, hoagies, and Ruebens.  Wiz Kid, at 19th and Samson Streets, was an opportunity for Landau and Jacoby to ride the wave of the new eating culture. "Millennials didn't want cheap fast food," said Landau. "They didn't want to sit down for a proper lunch; they wanted really good food: chef-driven, creative, good ingredients, fair prices, no pretense."
Rest assured that the quality of the food there holds up against those of Vedge and V Street; Landau eats at Wiz Kid every day.
Landau and Jacoby are now both James Beard-nominated chefs and have seen a transformation in the culture around food and plant-based eating, but Landau made his commitment to accessible vegan food clear.
For Landau, food had the ability to be a common language.
He said, "The worst thing you can do it tell people, you know, here's a diet that's better for you better for the animals, and better for the environment…but then have it so different and so strange that they can't relate to it."
At the end of the day, Landau was just as concerned with the impression his food left on his diners than with this food itself: "You have to make people fall in love with food again."