It's crunch time for the student directors of "Next to Normal."
By Alison Robins
When Kristian Sumner walks into Old Rhoads Dining Hall Thursday night, her job is to turn the empty room into a black-box theater. As co-director, Summer must transform the defunct dining hall into a make-shift three-level set fit for simulated sex, drugs and rock and roll for the next two hours.
With the Bi-Co musical theater group Greasepaint's production of "Next to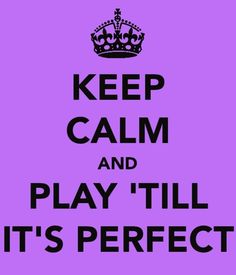 Normal" opening December 11th, there is no time to waste getting ready.
"Can someone call Amy?" Damon Motz-Storey, a senior at Haverford College and the other co-director of the production asks. It is 8:15 p.m., and rehearsal should have already started.
A voice breaks from the one of the actors who are present, running lines and practicing notes in the back of the room. "I called her, she's on her way."
Amy Xu, who plays the daughter, Natalie, is not the only one missing.
Brian Wang, who plays her brother Gabriel, walks in right on time. He immediately begins to do 100 jumping jacks because he was late by 10 minutes the day before.
As soon as Xu walks in, Motz-Storey turns to Sumner. "She owes us 50 jumping jacks."
Sumner nods. "Yo, Amy! Jumping jacks…" She looks at Xu, standing still, and Wang, jumping quickly and perfunctory. "Brother and sister jumping jacks, go!"
"With a cast this small, we can't start if someone's not here," explains Motz-Storey. There are six actors. "We could already be six minutes into the act if they weren't late."
* * * *
The cast prepared for what would be their first full run-through of "Next to Normal," a rock musical about a nuclear family gone wrong with a bi-polar matriarch, a pacifying father, a genius daughter, and a son long dead.
"Well, we've done it before," Sumner says about tonight being the first time the whole show would be run through in one go.
"Not really," adds Motz-Storey.
"We've done two or three scenes."
"But this is the first time we've taken it from the top."
Motz-Storey gathers the cast around, ready to begin.
"Do you guys have any questions beforehand, or what run-throughs are going to look like?" asks Motz-Storey.
Allison Adams, who plays the mother Diana, asks about what happens if something goes weird or off.
Sumner jumps right in. "We're expecting it to be a little weird, but we're expecting you to try your best and make it the least weird as possible."
Everyone is in their beginning positions. Motz-Storey, sitting in what constitutes the front row, whistles while next to him Sumner flips through the script.
"Where is Ian." Motz-Storey phrases it not like a question, but a fault in the universe. It is 8:26 p.m.
He continues. "So this is what it's like when someone's late. It means we can't get started." The cast is not offended by the shortness of his tone; in theater, if you are on time, you are late, and if you are late, well… Break a leg.
Ian Cumberpatch, also known as Dan, the father, walks in silently.
"Okay, let's do it!" Sumner says.
"I couldn't find parking," explains Cumberpatch.
"You need to be here on time," Motz-Storey states.
It is 8:27 p.m. Time for "Just Another Day," the opening number.
* * * *
Motz-Storey and Sumner sit as the show unfolds four feet from their seats. However, watching a rehearsal is nothing like a relaxing evening at the theater.
Sumner sits with legs crossed and has no poker face. When an actor misses a cue, she grimaces. When a note is off-pitch, she curls into her oversized scarf wrapped around her neck. When a harmony is nailed, she pumps her arms and smiles in celebration.
"That was great," Sumner smiles after Wang nails his last note in a song.
Motz-Storey plays her counterpart, stone-faced but anxious and always moving. He writes meticulous notes that will be discussed after the run or emailed out, depending on how
late it gets. As the act goes on in front of him, he pulls at his neck or on the short blond hairs on top of his head.
"Lights fade, run around, hurry!" Sumner issues tech cues as the actors mime a kitchen, a psychopharmacologist's office, a school and a bedroom.
After a five-minute break, only one person is on stage.
Sumner smiles tightly. "So, I totally remember asking you to set up for 'Superboy and the Invisible Girl,' and Henry's the only one here."
Xu, who should be onstage, looks up. "What's the question?"
Sumner looks at Xu, all business: "Now."
It is getting late, so Sumner and Motz-Storey end rehearsal mid-scene to dish out some notes.
"Less disgusted and more pretty," says Motz-Storey to Xu.
"Everyone needs to review their lines and lyrics."
"Seek refuge in his pecs, go for it! Literally go for it."
"Yours should be more of a [Motz-Storey makes an embarrassed facial expression] and yours should be more like [he makes a shocked facial expression]."
* * * *
In Ryan Gym at Haverford College the next afternoon, Motz-Storey counts out Cumberpatch's jumping jacks he earned by being late the previous evening.
Ryan Gym is the middle school gymnasium time forgot and placed at a Quaker college. There are lockers older than the student body surrounded by art-deco stools and discarded lab tables. A creaky track hovers above, but none of this matters. Like in the defunct dining hall last night, this is today's stage for "Next to Normal."
The directors take their space in the front row. Motz-Storey sits on a half-deflated yoga ball. Sumner prefers a stool.
Foster Harris, who plays the various psychopharmacologists, walks in late.
"60 jumping jacks," Motz-Storey says.
"How you doin', buddy?" Sumner asks.
"Not well," Harris replies.
Rehearsal continues the same, with Sumner reacting to everything that happens and Motz-Storey typing notes on his laptop and occasionally fidgeting with his skin. The buzz of the overhead lights competes with the singing voices, but the actors win out. Occasionally, the directors sing along briefly to fix an errant melody or correct lines. It is not too noticeable until Harris struggles through one of his solos.
"Do you need a moment, bud?" Motz-Storey asks sympathetically. Harris nods. "Okay, we're going to take a five."
Only then does Harris reveal he is performing on a 103-degree fever.
"Why are you here?" Sumner asks.
A sick Harris replies, "Because I didn't want to miss rehearsal."
The directors have none of it. They send him home to his dorm room and tell him to take care of himself. Both Sumner and Motz-Storey find people to bring Harris food, to confirm he gets back safely, and give a talk about the importance of taking care of yourself so close to the show.
After Harris leaves, the show must go on.
"So I will read Foster's lines," explains Sumner. "So, break's over!"
Saturday brings the day of rest for Sumner and Motz-Storey. It is the music rehearsal. The two sit back as the music director and show pianist take over the three-hour rehearsal. When not immediately focused on every facial tick of their actors, the two can think about something other than the approaching opening night.
Today's performance is someone else's focus.