It's been a long road for the manager of Tiffin Restaurant 
By Arub Butt
"There are people with otherwise chaotic and disorganized lives, a certain type of person that's always found a home in the restaurant business in much the same way that a lot of people find a home in the military." – Anthony Bourdain
Dinner at 5?
The hustle and bustle of the kitchen was pressed into the ears of anyone who was present, creating an atmosphere of intrigue and slight alarm around any observers. Five people scurried around the kitchen, shouting orders and directions at each other, working at top speed to get orders out in the two-hour service time.
"It usually starts getting busy around 5:00, especially on a Saturday," says Rudra Regmi, manager of Bryn Mawr's popular Tiffin restaurant. His thick Nepalese accent and heavily-accented English give an impression of a hardworking, humble and uncomplicated man.
"I don't really understand why, but that's normally the time the dinner service begins."
However, Regmi runs a tight ship, taking phone orders, serving customers, while directing his staff…Its sheer theater, a nightly performance he and his staff have mastered.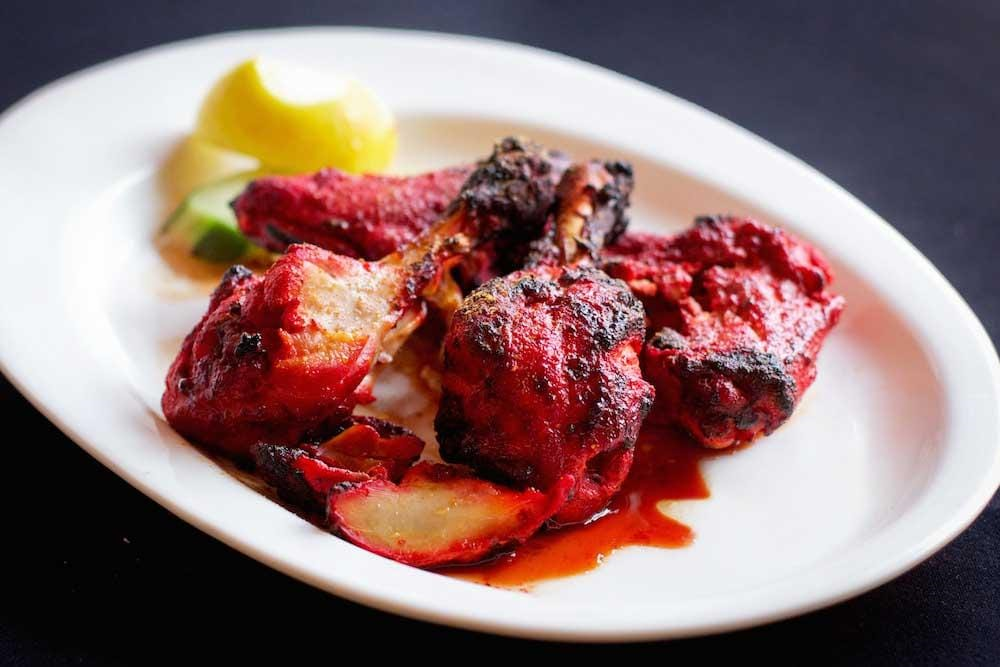 "Most of our customer base ends up being Americans who like the fact that there's something different to try locally. There's also lots of business coming from Bryn Mawr College and Haverford College." Regmi pauses to run and answer the phone, one of many pauses yet to come.
He returns having yelled through a spicy korma and rice order, to be delivered as soon as possible.
"There's around 20-30 orders every night, sometimes the weekly count gets up to 60 or 70. People like to order takeout more than dining in, and there aren't many people who come in and actually sit down to eat."
The proof is in the pudding, or more accurately, the empty dining area.
"I managed restaurants in Nepal, and even then, it wasn't this crazy. There's a big demand for Indian food and having one in a very populated area like this makes a big difference in business." Another pause to answer the phone. This time, it's an order of 2 vegetable samosas, a fiery plate of chicken tikka masala over a blanket of fluffy rice, and a to-go cup of thick mango lassi (Yogurt smoothie).
***
Coming right up to the counter allows a full view of the kitchen, and at the helm is where Regmi stands, simultaneously taking and packing orders. The tantalizing fragrance of kormas, biryanis, and naans waft over the room like a heady breeze. Orders are tossed back and forth, poured, packed and sealed into containers with mounds of basmati rice, and into a thermal bag for the Doordash carrier to pickup and deliver.
"A lot of orders come at the same time," Regmi.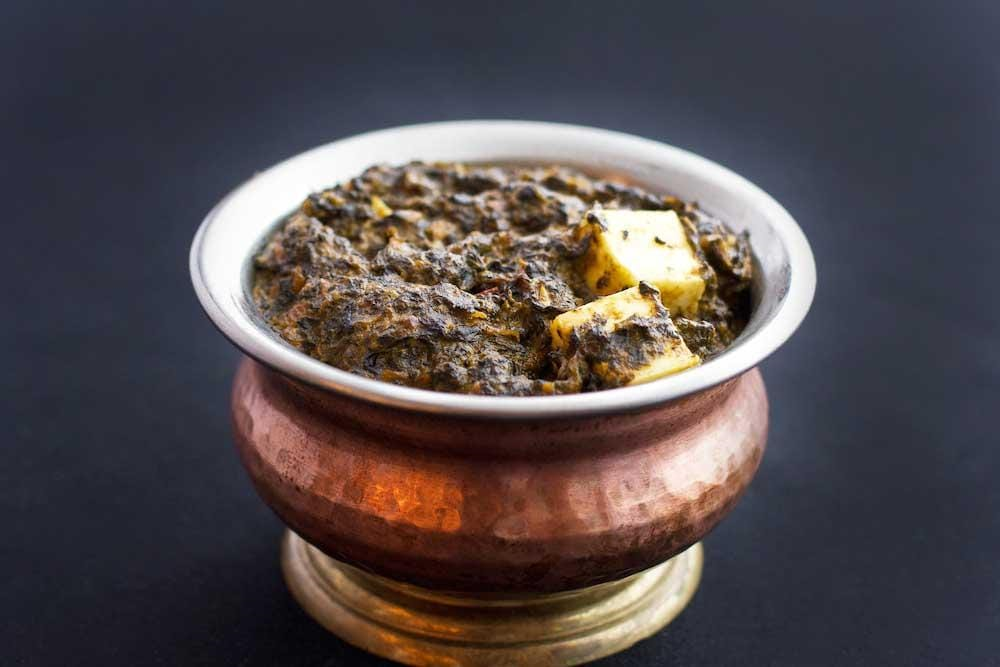 "We use different platforms like Grubhub, Doordash, and we have our own delivery as well. This means we have to prepare food for all of these at the same time!" He exclaims, throwing up his hands in an all-encompassing gesture.
"It's a little difficult, so a lot of the cooking has to be done before in preparation of the dinner rush." The Doordash driver has arrived and takes both the korma order as well as the chicken tikka masala order.
"Some drivers don't have just one order, because multiple people order from the same platform. This sometimes leads to certain issues, such as the customer calling because the delivery is late, or the driver got stuck. Lots of things happen." Regmi pauses to hand over an order to a couple who came up to the counter to pick it up.
"People also come up to the counter to get from the restaurant, or they want to dine in, so it's a little crazy around here."
From A Tourist Agency To An Indian Restaurant
During a quick breather in between orders, Regmi explains how he ended up where he is.
"I lived in a remote area in Nepal, where I went to high school/college in a monastery, in the capital of Nepal which is Kathmandu. I first started working at a newspaper, and from there I ended up at a tourist agency, giving tours of Nepal and doing other activities such as river rafting. I also ended up being a manager there, so I spent a total of 12 years working for that agency." He pauses, reminiscing for a moment, bathing in the nostalgia, before continuing.
"I didn't want to sit in an office all the time, I wanted to be with the people, so I started trying to get a visa to come to America. It took almost 2 years for that to happen! My friend even got his lawyer involved to make it a reality, and after a lot of struggle I finally came to America in 2009, ending up at an Indian restaurant in San Francisco." He looks down with a faint smile on his face, as if fondly reliving the good old days, before rushing into the kitchen again… Another phone order.
He waltzes back, and still has that faint smile on his weathered face.
"I came to Bryn Mawr in 2010 and have been working at Tiffin ever since. I didn't have any training, everything came to me through experience and hard work. I'd say it's paid off well," he nods.
The Trials and Tribulations of Tiffin (as a manager)
Another phone call order, It's a big one! Papri chaat, (whose combination of soft chickpeas, crispy, crunchy fried dough bits, yogurt, chutney, and a multitude of other ingredients feels like a wonderful surprise party in your mouth), smoky tandoori chicken straight off the grill, spicy lamb biryani, all together with buttery naans, mango lassi, and a warm bowl of kheer, a rice pudding dish topped with pistachio and mixed with cardamom.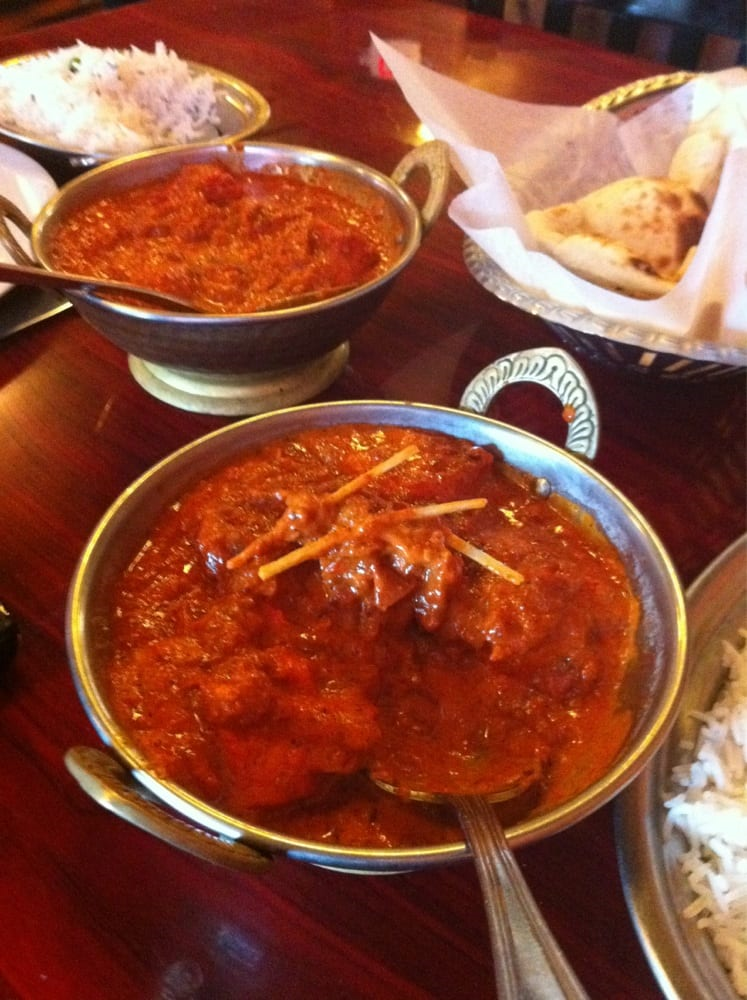 Regmi puts down the phone, closes his eyes, and takes a deep breath, inhaling the smell of mint, garam masala, and coriander floating around the kitchen, before opening his sleep deprived eyes and setting to work.
***
 "I work from 10:00 a.m. to 10:00 p.m., 7 days a week. It's hard, and I only get to take off of work for an hour or so sometimes, but it's part of the job. I do sometimes wish for less hours, but it's necessary because my father is sick, and even though I don't get to see him a lot, I know it's all for his benefit." Regmi looks away from the papri chaat he's preparing, lost again in thought, but before he can get too caught up in memories another customer comes to the counter, waiting to be served.
She's an older woman, with lightly graying hair and blue jeans with a red sweater on top. However, she has the telltale sign of someone from the Indian subcontinent; a vibrant green and gold shawl wrapped around her shoulders. Her head held high, she gives notice of her order to be picked up (Vindaloo with rice) and is promptly handed her bag of food.
Regmi gives her a subtle nod after eyeing her shawl and says "Namaste" which means peace in Sanskrit. With a bright smile of satisfaction on the efficient and friendly service she receives, she walks out the door as quickly as she came in.
It is 6:45 pm and the busy time is almost up, phone orders seem to be coming in further apart. Regmi begins to give the last few orders as everything is prepared and the rush hour service is beginning to wind down.
Regmi seems to relax, his voice doesn't have the same sense as urgency as before. He sits down while still keeping an eye out, looking at the last few minutes of the mad Tiffin rush.