How Haverford's Nerd House becomes Hogwarts for a night
By Chris Xue
Every child who grew up with Harry Potter dreamed of attending Hogwarts and living through all the magical adventures it held within. They'd stare out windows and peek into mailboxes in hopes that their Hogwarts letter will come to them. Maybe instead of getting an owl to deliver the letter they'd get a Hogwarts professor to deliver it instead.
Unfortunately for these children, their Hogwarts letters never came in the mail, much less from one of the famous characters in the franchise.
However, if you happened to attend Bryn Mawr, Haverford, or Swarthmore Colleges, then you would have had a chance to attend Haverford Nerd House's Yule Ball event which was just as magical as the books were.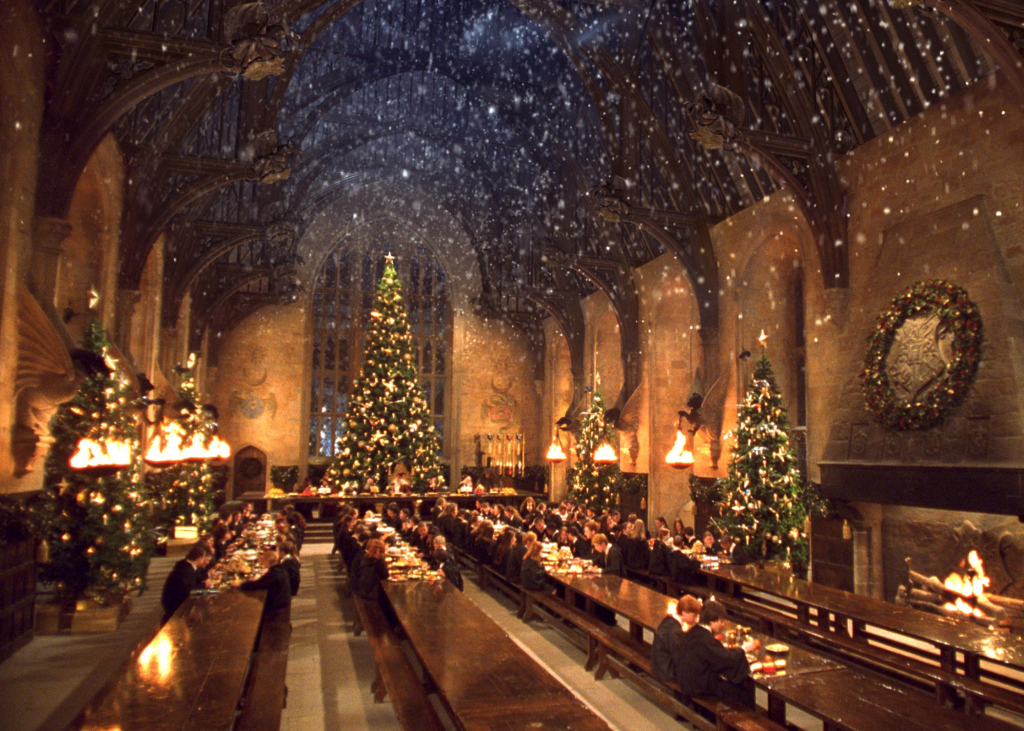 Haverford's Nerd House is a specialty dorm on the main campus. Its specialty is anything nerd related. Ranging from obscure tabletop games to large franchises like Harry Potter. No matter what it is, Nerd House has got it covered.
Throughout the semester they host events that fit in different parts of nerd culture. For the dramatic book-lovers there's a murder mystery night. For the more active gamers there's a laser-tag night. Then, at the end of the semester, there's the Yule Ball for the Harry Potter fans.
Nerd House's goal isn't just to cater to nerds. Ever since its formation six years ago, members have wanted to share their interests with the rest of their fellow students. All these events are open for students from any the three sibling colleges. Anyone who has any amount of interest is welcomed with open arms.
The Yule Ball is a special case amongst all the Nerd House events. Haverford once had a Winter Formal, which served as the fall semester's large dance. Anyone who wanted to relax and party before finals attended. Around the same time of year, Nerd House's Yule Ball would be held in the small common room of Nerd House. It was a small and low-key event.
Late fall of 2017, Nerd House got some special news. It would be getting a budget increase for their event!
But there was a catch.
The budget increase was given to them because the Yule Ball would become Haverford's new big event of the fall semester. Nerd House was responsible for pulling  this event together in three weeks.
Even though the members only had three weeks to put together a major campus event, Nerd House succeeded.
Even better, Nerd House's Yule Ball was a hit. The college wanted officially wanted them to replace the Winter Formal.
So, when the notice came in the fall semester of 2018, Nerd House was ready to pull off a magic worthy of Harry Potter himself.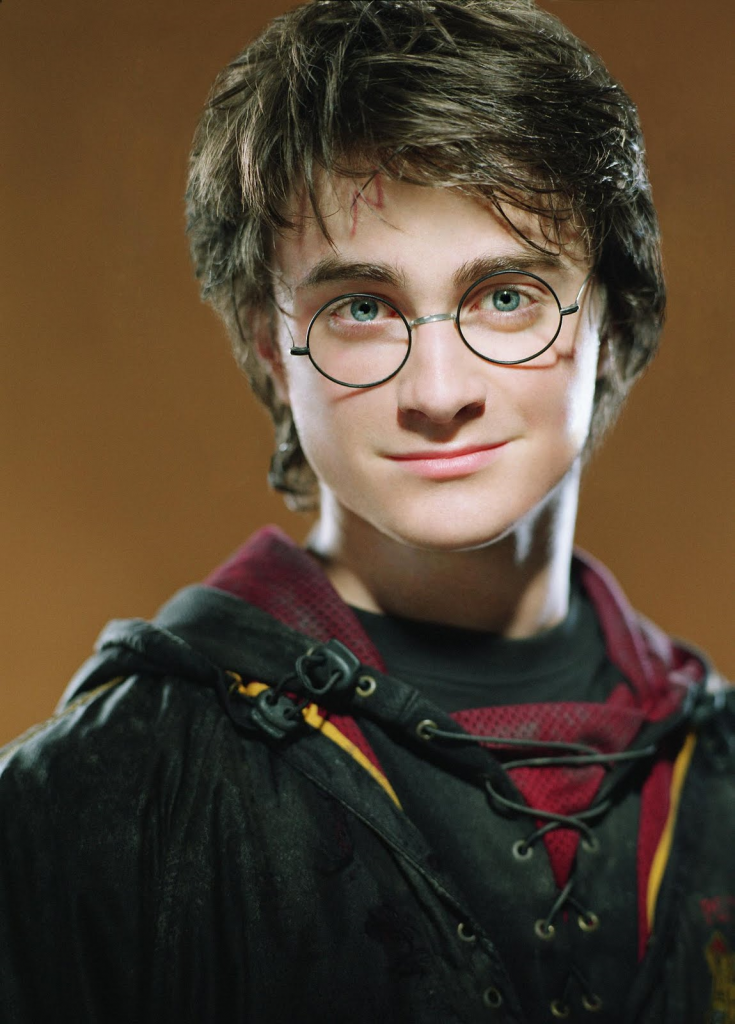 Haverford's dining hall was completely transformed. What was normally a typical dining hall became a winter wonderland. Glowing snowflakes were cast onto the wall. Cardboard cutouts resembling piles of snow and frozen trees led up to a dance-floor. Tables with elegant white cloths and chairs took up a third of the room. At the other end of the room, a DJ waited for the guests to arrive and dance their night away. The dance floor had a deep blue glow to it.
Underneath the dining hall, there was a whole section that came out of the dreams of any Harry Potter nerd.
White cotton and silver glitter combined to imitate snowfall. A large Hogwarts banner hung off the ceiling and welcomed all Harry Potter fans to their fantasy. The soundtrack from the movie played in the background.
The room was divided into four distinct sections. One for each of the main school houses from the series. Gryffindor in red for the brave, Ravenclaw in blue for the wise, Slytherin in green for the cunning, and finally Hufflepuff in yellow for the kind. Each house's charm shone through the careful arrangements Nerd House made.
In the Gryffindor section, a variety of boardgames were scattered across the tables. These games brought up excitement and friendly competition between players following Gryffindor's spiritedness. Along the wall there was a fireplace made-out of red Christmas lights. The face of Sirius Black was taped into the middle, referencing the time when he used a fireplace to talk to the Harry Potter in the Gryffindor common room.
Ravenclaw's section gave a challenge to work with all parts of the mind. Puzzles of varying difficulty encouraged groups to put their minds to good use. A difficult 3-D puzzle depicted the Hogwarts castle. A meeting room became a wand-crafting room. Yet true to Ravenclaw's value of creativity and thinking outside the box, it was open for any kind of crafting.
In a secluded corner, a green light signified that Slytherin was ready give guests a fun time as well. Like Gryffindor, their section had boardgames. The difference was the nature of the games. Friendly competition for the lively Gryffindors but crafty strategy for cunning Slytherins. To represent the rivalry between the two houses, a poster signified that Potter, and by an extension Gryffindor, stinks.
The sweet smell of apple cider came from the Hufflepuff corner. To fit in with Hufflepuff's stereotypical kindness, this section offered no challenge. A cheerful yellow light became the backdrop for the tables lined up with delicious candies and drinks. Cream soda and whipped cream were combined to create a simple version of the famous butterbeer that characters drank throughout their adventures.
Each floor catered towards a certain crowd. That appeal to a wide audience was what Nerd House needed for their event to succeed.
Sam Lowenstein was a major organizer of the event. All Nerd House members dressed up to stand out from the crowd in case anyone needed help. Lowenstein dressed up as Gilderoy Lockhart, an antagonist from the second book in the series.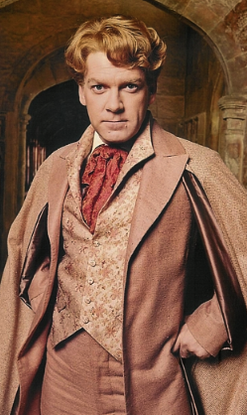 Since Nerd House was replacing the Winter Formal as the major fall semester event, they had to make sure people would come even if they weren't Harry Potter fans. Yet, they wanted to stay true to their culture and values. Lowenstein and the other members of Nerd House designed the upper-floor to cater to those who wanted to party and the lower floor to those who wanted to embrace Harry Potter culture.
"I think there's something for everyone," Lowenstein said.
"Welcome to Hogwarts," said a member of Nerd House as every guest walked in.
At the front table, Daniel Sole-Barber was dressed as Hagrid. He greeted passing guests as merrily as the Hagrid in the books would. As he greeted them, he gave them a brief description of where major events would be. Then, he'd offer a house quiz and a raffle ticket. The sorting would be at 10 p.m. and the raffle would be at 11 p.m.
Some put raffle tickets into a pot for a chance to win a special prize. Others filled out their quizzes with excitement as they tried to predict what answers would put them in their desired houses.
About an hour into the event, Sole-Barber beckoned Lowenstein over. There was a minor problem. The guest turnout was already larger than expected. Sole-Barber was afraid that they would run out of house quizzes.
Moments later, Lowenstein walked into the library in full his full Lockhart costume complete with sparkly cape. A few Haverford students looked up in curiosity. They quickly lost interest when Lowenstein simply went to the nearest computer. As technology does during times of need, the first two computers Lowenstein tried didn't work.
Eventually, Lowenstein made it back to the party with 200 extra copies. With a minor problem sorted out, he returned to his task of watching over the event.
While he watched over the event, Lowenstein couldn't resist having a chat with Arthur Chang who was dressed as Harry Potter. Both knew immediately what to do and slipped into character. With Lowenstein playing Lockhart and Chang playing Potter, they bantered with each other. Lowenstein referenced when Lockhart unsuccessfully tried to wipe away Potter's memories and cracked a joke about Potter's dead parents.
"Just complain about your dead parents," said Lowenstein with Lockhart's arrogance.
Chang was prepared for the event. He was one of the few guests to show up in full costume. His naturally messy black hair was a perfect match to Potter's. All he had to do was prepare the perfect outfit complete with cape, red tie, and wand. He even pointed out that he had Gryffindor socks on. To a casual fan, Chang had the perfect costume. However, Chang wasn't satisfied with it.
"I wish I could have prepared more Harry Potter-esque clothes," Chang said.
As a fan of Harry Potter, Chang had been eagerly awaiting the Nerd House Yule Ball.  Even though dressing up as the titular character is considered a popular cheesy choice, Chang was glad to have the opportunity to dress-up.
"I'm really thankful that Nerd House is hosting this event," he said.
The clock struck ten and Nerd House gathered the eager Potter fans into the basement. In front of the crowd was a stool and a club-owned sorting hat. Sole-Barber hid inside one of the darkened meeting rooms and took advantage of the speaker system.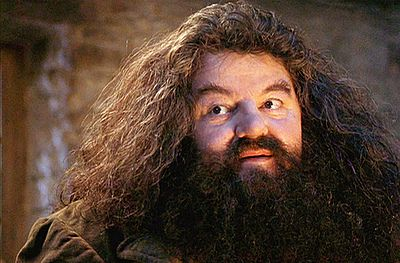 Even though the upper-floor of the dining hall had more than enough room for the sorting to take place, not everyone attended the event for the Harry Potter theme. Nerd House took this into account and moved the sorting downstairs, far away from the party-goers.
"People don't want to be interrupted by Harry Potter nonsense even though we want to interrupt them with nonsense," Sole-Barber said.
One-by-one, every person that filled out a house quiz sat on the stool to be sorted. Most guests had an idea of what house they were in, but they still enjoyed the thrill of having a deep voice call out their house in front of a cheering crowd. Many came to the event already dressed up in their favorite house's color. Some made the wrong choice in doing so.
"Looks like somebody came in with the wrong outfit," said Sole-Barber several times throughout the sorting.
People gathered around the table where the quizzes had been dropped off. They questioned how a certain answer pushed them towards one house over another. Many dissatisfied Ravenclaw fans were sorted into Slytherin because they believed that Ollivander's wand shop was a Ravenclaw answer.
Nerd House's sorting quiz wasn't a typical one. This quiz relied on the gut instincts, or failed guesses, of those who took it. While most online sorting quizzes rely on house stereotypes to place people into houses, Nerd House made sure that their quiz was guess-proof.
An hour later, the clock struck 11. This time, the crowd gathered around a table that held the prizes and a pot fill. Every guest had the opportunity to put in one ticket for a chance to win one of the prizes. The prizes were a plush of Harry's pet owl, an elder wand, and a quill and an ink set. All three were special pieces of merchandise that any fan would love to have.
"I don't know why we're giving this stuff away," said Sole-Barber before the raffle began.
One guest saw an opportunity to reference the fourth book, where Potter was drawn as the fourth champion. The problem was that there were only three spots in the competition just like there were only three prizes to giveaway.
"Is there a fourth champion?" shouted a voice within the crowd.
Unlike in the books, there was no secret fourth prize winner and only three winners walked away with one prize each.
Thirty minutes before the event ended everything was running smoothly. The dance-floor was packed and the basement activity was still buzzing. There were no major problems for the guests. However, there were some problems for the organizers of the event. Justin Moses, one of those organizers, was a bit worried about the event's popularity.
"How are we going to end this event in 30 minutes?" wondered Moses.
Ending the event turned out to be easy. Once the clock struck one a.m. the party DJ stopped the music and turned on the lights. Downstairs, the organizers announced that the event was over. Everyone filed out of the building still chatting about the fun they had.
Nerd House was happy to have hosted such a successful event. They were less thrilled when they saw the mess they had to clean-up. Unfortunately, with such a big boom there follows a big clean-up. The members readied themselves for hours of making the dining hall look like it had before.
It took magic to make the event flourish.
It would take even more magic to clean-up.