For students from overseas, America can be a confusing but wonderful  place
By David Roza
When Sylvie Ella Imeninema first arrived to the United States from Rwanda four months ago, the first place she went to was a Walmart in Birmingham, Pa.  "It was bigger than the biggest supermarket in Rwanda," the 20-year-old freshman at BrynMawrCollege said.  "The size of things here, even the serving size, it's all 20 times bigger."
Imeninema's encounter with the Walmart is not unique. It is a fitting microcosm for the experience of many internationals students' upon arriving in America, a nation that offers a wide abundance of food, clothing, and opportunities to choose from, but provides little guidance on what to choose.
It can be an overwhelming time for many students, including Claire Craig, a 19-year-old  Bryn Mawr sophomore from Italy.
"Walking into the CVS was really weird because pharmacies in the U.S. are like supermarkets," Craig said.  "Back home, pharmacies are only for medicine; you can't buy candies.  If you go to CVS, you can buy candies stationary, gift cards, chairs…There is so much. I can't understand it."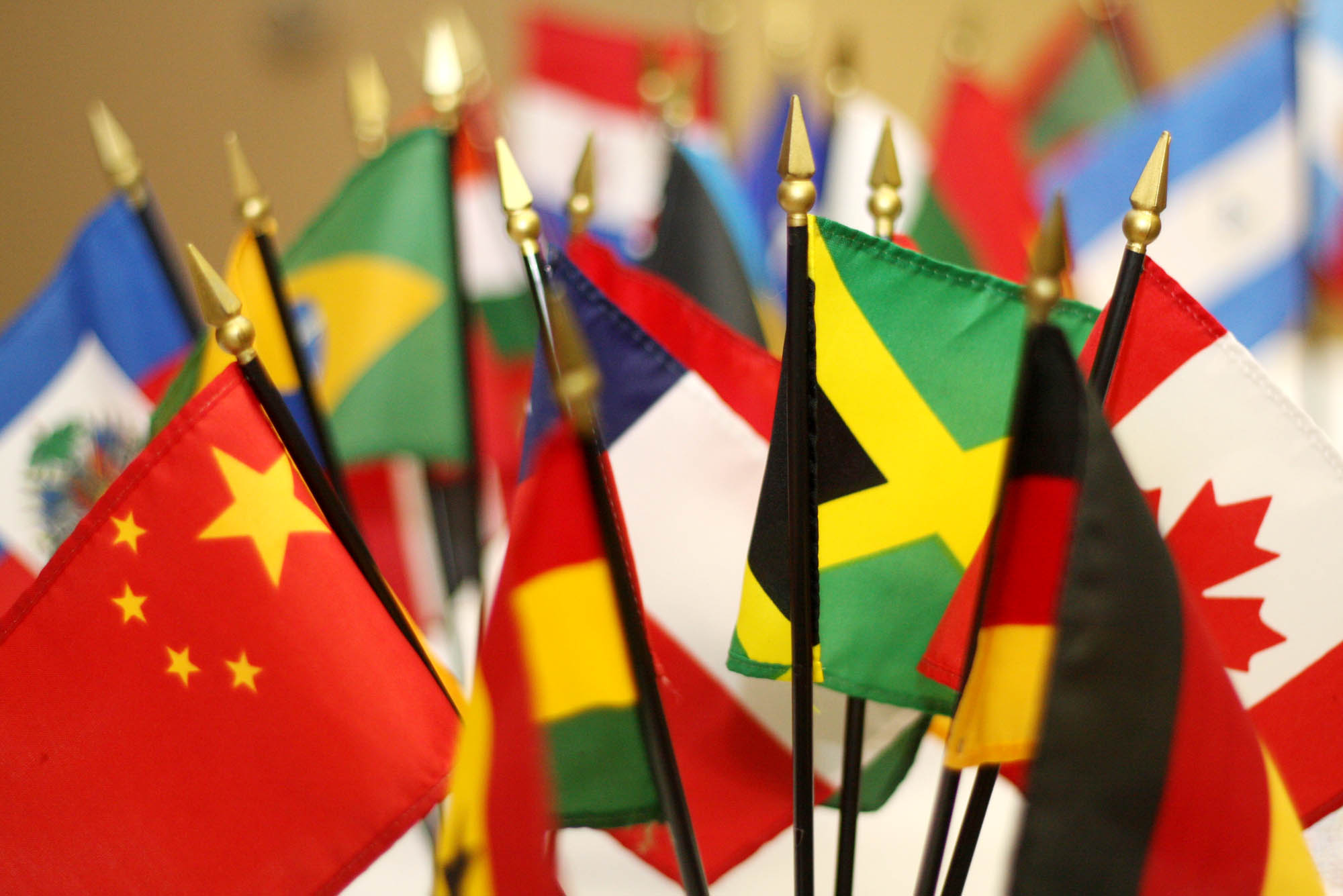 Though Craig might not be able to understand Americans, Americans can try to understand Craig. To find out about their experience in America, we conducted dozens of interviews and did an online survey of international students at Bryn Mawr and Haverford. International students who make up nearly eight percent of the student body at HaverfordCollege and 19 percent of the student body at Bryn Mawr.  Together, they include 345 students from over 60 countries.
The opinions of these students were just as diverse as their nationalities, but there were a few things upon which most of them agreed, such as how abundant, varied, and just plain strange the food is here.  Of the  international students who filled out the online survey over 80% agreed with the statement "The food Americans eat is unhealthy."
"If you think about popular food in the U.S. it's junk food, when there's a lot of healthy food available," said Yungqi Chen, an 18-year-old Bryn Mawr sophomore from China.
"The earliness of meals and the weirdness of the food was somewhat of a big step freshman year," said Andrew Szczurek, a 20-year-old sophomore at Haverford. "I was like, 'What will I become without baguette and pains au chocolat?' And then when I got here I was like 'Oh my God, is she really having this much bacon and fries?"
The opinions on food are countless.
"[Americans] do not seem to understand the concept of room-temperature water, they put ice in everything," said Sanya Aurora, a 21-year-old Bryn Mawr junior from India."The food has too much bread, too much cheese."
Many Chinese students complained about the prevalence of over-or-under-cooked vegetables and the enormous hunks of meat served in the DiningCenter at Haverford.
"I was so shocked by peanut butter," said Valentina Viertel, 21-year-old Bryn Mawr senior from Germany.  "And I'm still so amazed by it. It's not really popular other places."
The land of too much
Other students complained that American food is served in 'Too big servings,' or 'with too much sugar,' or as, 'too much fried food,' or in meetings where it's not necessary to have food' but perhaps it's just the taste of home that international students miss the most
"I'm not really used to the food here; not saying it's not good, but it's not as good as in my hometown," said Qin Yang, an 18-year-old Haverford freshman from China.
"Our dining hall is boring but you can still get stuff. For me, it was a hard transition because I didn't grow up eating that food so I was obviously homesick freshmen year, really homesick," said Shosini Bhattasali, a 22-year-old Bryn Mawr senior from India.
Many international students' perception of American food is flavored primarily by the limited choices of the few dining facilities on campus. However, some students like Soyoung Kim a 21-year-old Bryn Mawr senior from Guatemala are resourceful enough to reach outside of campus to fulfill their culinary desires.
"What I like the most is that it [America] is so comfortable," said Kim.  "You get access to anything if you really want to. Like in New York, there's food from every single country. If I want Guatemalan food, I know I can find a restaurant in New York. The same goes for products – it's really comfortable."
The lack of any authentic "American" cuisine is a cause of distress for some students. Continue reading →