Why are they dying? What is the cause? Haverford researchers are on the case
By Audra DeVoto
Chloe Wang tipped the glass beaker towards me, pointing out a faint impression in the tin foil covering in the shape of an X.
"See, the sharpie disappears," she said.
The beaker had just come out of a 400º-Celsius oven (that's 752º Fahrenheit), and any residual carbon molecules on its surfaces—sharpie included—were gone. Combusted. They had all floated away as molecules of carbon dioxide, leaving the glass and tin foil cleaner than the day it was made.
Wang was combusting carbon for a good reason. She was trying to identify chemicals that had been found on and in honeybees, and any contaminants on the glass beakers she used—no matter how small—would interfere with that process.
"I can't use plastic pipettes because plastic is a hydrocarbon" she said, sitting down in front of a glass window that protected her from the experiments behind it—or rather the experiments from her.
"Here, the gloves are to protect the samples" Wang said.
She was surrounded by a constant buzz of machinery, air filters running, refrigerators humming, and various machines talking softly in the background. Despite the numerous benches and instruments packed into the small lab, each surface was immaculately clean. Carbon, the basic chemical building block of life, is everywhere. So keeping it off of surfaces and away from precious samples is a difficult task.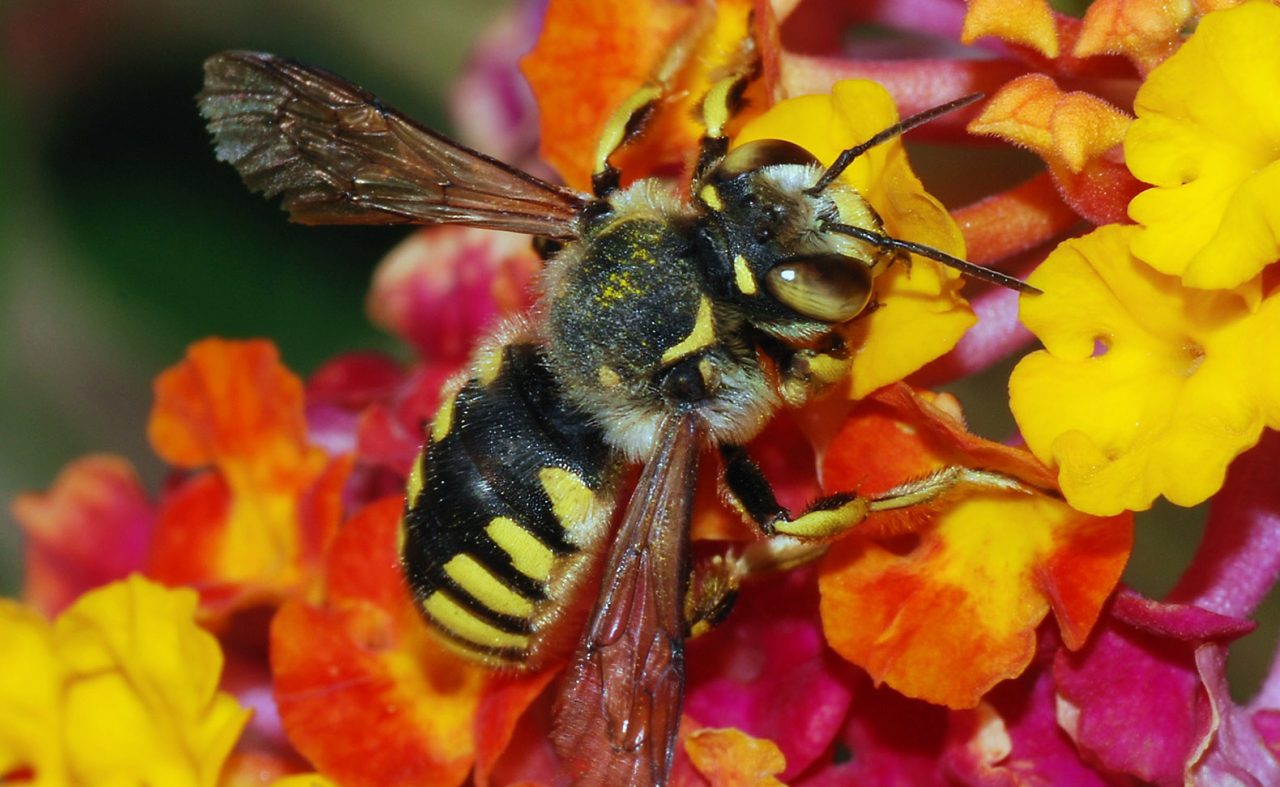 After washing all her tools in three different chemical baths, she was ready to begin work on her sample: a small, innocuous tube consisting of two layers, a brown mush at the bottom, and a yellowish liquid on top.
The "mush" was honeybees. Ground up honeybees, to be exact. In the brightly lit, ultra clean lab deep within Haverford College's science building, Chloe Wang was examining honeybees trying and determine chemical signatures of bee health.
She is part of a web of people consisting of farmers, beekeepers, researchers and students from two colleges, and even a large multinational corporation, all collaborating to save the bees through a novel approach—by cataloguing the chemicals a bee encounters in its lifetime, and linking those chemicals to disease and health.
And the bees, as many have realized, desperately need saving.
Back in 2006, honeybee hives started dying. Beekeepers would wake up one morning and find half, or more, of their hives gone—simply vanished. They left behind unhatched brood, plenty of honey—even their queen, unattended and alone. Even stranger, the honey left was not robbed by other bees or infested with parasites—something that normally occur within days of a hive being emptied.
In lieu of any known reason for the disappearances, and in an attempt to bring national recognition to the problem, beekeepers and scientists coined a new term for the phenomenon: Colony Collapse Disorder, or CCD.
Many environmentalists blamed neonicotinoids (or neonics), a class of insecticides that are coated on seeds before they are planted, then are taken up by the plant as it grows, allowing the pesticide to be incorporated into the plant's very tissue. That tissue includes pollen, the logic goes, which is collected by the bees and brought back to the hive, exposing not just worker bees but the entire colony.
But neonics are just one of many chemicals bees must contend with—one study found over 118 different pesticides in pollen, beeswax, and on bees themselves—and it turns out that although neonics have not disappeared from commercial agriculture, CCD is no longer killing the bees.
That is not to say that they are safe: in 2015, the national survival rate for hives was around 44%. Rather, it means that what is killing the bees is far less understood and more complicated than neonics—and that might be the scariest thing about it. Continue reading →