Just mentioning his name got this Bryn Mawr student in big trouble
By Anna V. Gargiulo
If you stepped onto the campus of Bryn Mawr College on the night of September 20, it would have seemed relatively calm and routine. However, on the Facebook site called Bryn Mawr Ride Share Group, anger and chaos was unfolding among students on campus.
"Nobody has the right to an opinion of bigotry. 0 Tolerance for fascists!
"It would be great if you didn't invoke the honor code to justify your racism…"
"So, you want to feel safer on your way to make the world less safe for everyone else…?'
Words like "ignorant shit" and "toxic white" were used. There were several hundred comments on the Facebook group, created for the innocent purpose of letting students ask for ride shares or anything else related to transportation.
The avalanche of comments were all aimed at one first-year student: 18-year-old Andi Moritz, of Hershey, Pa.
What did Moritz say to set off such a fierce reaction?
She posted that she was a Donald Trump supporter and asked if anyone wanted to share a ride to a Trump canvassing event in nearby Springfield.
She clearly did not expect her posting would draw such outrage from her classmates. In fact, the incident caused her to leave the college two days after the event, even though she had only recently at Bryn Maw as a freshman a month before.
"My dad is a Republican, my mom is a Democrat; I've grown up with political conversation to be very normal," Moritz said during a recent phone interview from her home. "Most of my friends at high school were very liberal; my boyfriend is very liberal."
Disappointment could be heard in her voice when she remarked how it upset her that people supposedly committed to freedom of speech and liberal ideas did not respect other people's political beliefs.
"It's always been very normal to me to be friends with – even get married to – people who don't agree with you in the political arena," she said.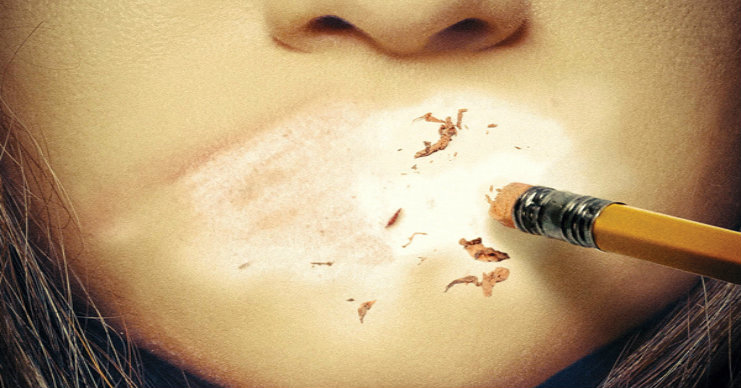 What exactly did Moritz post on Facebook on that Tuesday night in September? It read:
"Do you have anything to do this Saturday…? Perhaps you wouldn't mind campaigning for Trump? I'm headed into Springfield to do just that but I'm carpooling with a guy I don't know. For obvious reasons, I don't want to go alone, so would anyone be willing to go with me?"
Instantly, comments to her post started flooding in from Bryn Mawr students. Moritz shared with me the screenshots of the comments she got.  Though she did not keep an exact count, there were clearly hundreds.
The post and the comments are no longer on Facebook. Moritz deleted both after it attracted negative attention for hours.  They were a mixture of people saying she was a "white supremacist," "fascist," and "bigot." Others tried to ask people to calm down. A few others defended her, saying that: "We shouldn't be crushing people's freedom to think how they want to."
In an interview, Moritz expressed frustration on how, on that night, people were judging her based on her "political beliefs, without bothering to know me or what my stances on things are at all."
People she knew posted comments defending her; those who were against her had never met her. Even her roommates who were Chinese and Hispanic – two groups Trump has talked about in disparaging ways – stood by her.
"When people started jumping on that very angry bandwagon, I started getting more and more upset," said Moritz.
At one point, one of her dorm's peer mentors approached her, but not to offer her support. As Moritz recalls it, the mentor told her where the people commenting against her "were coming from" and said that she had "personally attacked" people on campus by posting on Facebook that she was a Trump supporter. Continue reading →